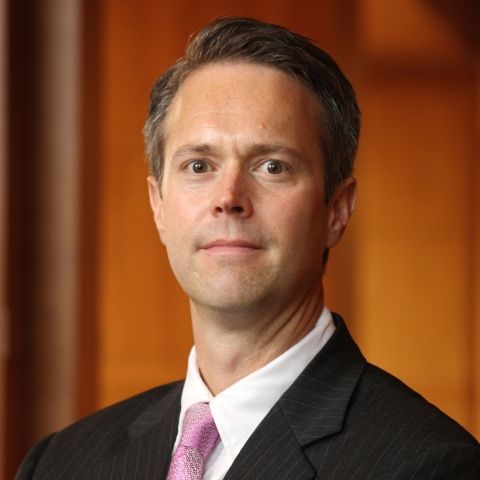 George S. Geis
William S. Potter Professor of Law
Glynn Family Bicentennial Professor of Law
George Geis, an expert in corporate law and finance, joined the faculty in 2008. He teaches contracts, corporations, accounting and corporate finance. Geis has previously served as director of the John W. Glynn Jr. Law & Business Program and faculty adviser for the J.D.-MBA dual-degree program. From 2012-17, he served as vice dean of the Law School.
Geis' research focuses on problems related to corporate governance, shareholder litigation, corporate finance, contract theory and other issues involving the intersection of law and business. His work has appeared in the Northwestern University Law Review, the New York University Law Review, the University of Chicago Law Review, the Virginia Law Review and many other academic journals. He is also the co-author of a casebook on corporate finance and a book on business partnership and alliance strategies.
Geis received UVA's All-University Teaching Award in 2019, and his work was named among the top 10 corporate and securities articles of 2018. Before joining the Virginia faculty, Geis taught at the University of Alabama, where he received numerous teaching awards and was selected by the student body as the outstanding faculty member in 2007. He has served as a visiting professor at the University of Chicago, the Indian School of Business in Hyderabad, India, and the University of Auckland in New Zealand.
After graduating from the University of Chicago Law School, Geis spent five years as a management consultant with McKinsey & Company, where he served clients on corporate strategy, mergers, marketing and other issues. He has also worked with the law firms Wachtell, Lipton, Rosen & Katz in New York and Munger, Tolles & Olson in Los Angeles.
Scholarship Profile: Bringing Business Insight to Law (Virginia Journal 2012)