First-Year Law Students Receive Top Scholarships
Karsh-Dillard, Palmer Public Service Scholars Combine Academic Excellence and Service
A teacher in Azerbaijan, a championship mock trial participant, an AmeriCorps tutor: Several members of the Class of 2022 who earned the University of Virginia School of Law's top scholarships, which offer full tuition, hope to build a legacy of service and leadership beyond law school.
Ida Abhari, Jack Hoover and Megan Jones are among the recipients of the Karsh-Dillard Scholarships, given to top J.D. candidates with demonstrated leadership qualities. The awards are part of a historic gift by Martha Lubin Karsh '81 and Bruce Karsh '80, who contributed $44 million to the Law School in May 2018. The scholarships also bear the name of the Law School's fourth dean, Hardy Cross Dillard '27.
Tim Shriver and Chris Yarrell are this year's recipients of the Palmer Public Service Scholarship, another full-tuition award. Supported by a gift from Tim Palmer '83 and Lynne Palmer and UVA's Strategic Investment Fund, the scholarships go to two first-year students based on academic excellence, leadership potential and commitment to public service immediately following graduation. Recipients of the award are automatically admitted to the Program in Law and Public Service, which offers intensive programming and mentoring to a select group of students seeking to work in the public interest.
They spoke about their past experiences and why they chose to pursue a J.D. at UVA Law.
Ida Abhari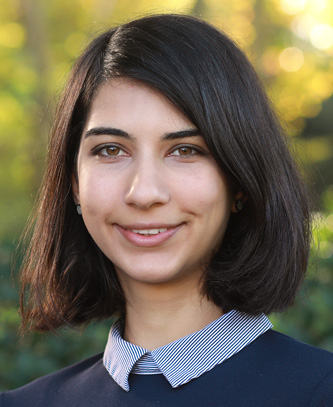 Hometown: Irvine, California
Education: B.A. in philosophy and international relations, University of Southern California; minor in Iranian studies
Notable work/educational experience: Before coming to UVA, I taught for a year in Azerbaijan as a Fulbright grantee and worked in international development for an Iraqi company in Iraqi Kurdistan. I had the opportunity to meet so many kind, intelligent and brave people, many of them refugees or formerly displaced people. Learning about the situation on the ground in much of the world is what motivates me as a future lawyer.
Why study law? To have clients and to have the power to improve their lives through force of argument is what draws me to law. Many of us have the potential and ability to aid others. Why not use our skills?
Why UVA Law? UVA Law alumni routinely told me they absolutely loved law school. That is almost unheard of. When I had the chance to see UVA for myself, I saw why. There is an undeniably positive and genuine community here.
What would you like to do with your law degree? If I'm able to make a positive difference in someone's life, whether it's in the field of immigration, public defense or any other field, I'll be satisfied.
Jack Hoover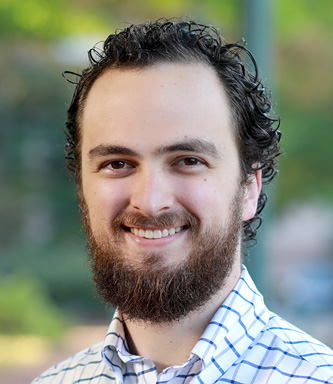 Hometown: Hudson, Ohio
Education: B.A. in Arabic and foreign policy, Williams College; M.Phil. in modern Middle Eastern studies, Oxford University
Notable work/educational experience: I spent a year working part-time for the U.K. firm Oxford Analytica before joining the U.S. Agency for International Development's Office of U.S. Foreign Disaster Assistance, where I worked mainly on humanitarian responses to crises in South Sudan, Syria and then Venezuela. Previously, I also worked as a firefighter and EMT.
Why study law? Through the law, we determine how we want to construct our society, as well as demonstrate expectations for our community. I'm studying law so that I can learn how to help form those expectations and correct the wrongs and injustices we see in this country.
Why UVA Law? I came to UVA Law because of the quality of the school's professors and the high level of student satisfaction here. UVA students also have excellent outcomes, so it wasn't a very hard choice!
What would you like to do with your law degree? I'm not sure yet what I want to do with my degree, but I will likely find a role where I can work for the public good. I might go back to government or maybe a nongovernmental organization.
Megan Jones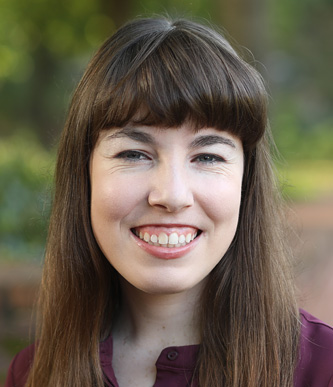 Hometown: Simi Valley, California
Education: B.A. in political science with an emphasis in international relations, University of California at Los Angeles
Notable work/educational experience: One of the most notable experiences I have had was the opportunity to chair a UCLA organization aimed at facilitating economic and social development in the Middle East/North Africa region. Besides organizing and gathering research, I also helped put together and run several conferences on the topic. Because of that, I had the opportunity to travel to the Middle East and connect with members of the government, nonprofit organizations and NGOs all working toward a common goal. I also got the opportunity to work with many of the locals leading grassroots movements all over the region. Another one of my favorite experiences was getting to be a part of UCLA's mock trial team. I was on the team for four years, I competed in the national championship for three and I was a captain for two. Trial advocacy is something I am incredibly passionate about and something I have a lot of fun doing. In terms of something a little more silly, I did have a brief stint in our school's theater department. I only acted in one performance: a modern adaptation of "12 Angry Men."
Why study law? I am studying to be a lawyer because I want the ability to improve the lives of a huge number of people while also remaining intellectually engaged. I want a job where I work directly with people to overcome their problems, and the law is a field where those improvements can be made not just for individuals but also on a broader level.
Why UVA Law? UVA Law impressed me with its emphasis on kindness, compassion and respect. The mantra in my household growing up was "kind and caring"; my parents made sure I realized skills and success were irrelevant if I wasn't a good person. I hold those values really dearly to this day, and it was important to me to be surrounded by students and an administration who prioritized those values as well. Entering the competitive legal community, I want to be surrounded by colleagues who are willing to help each other and who perform their work each day with the goal of maintaining empathy and respect.
What would you like to do with your law degree? While I'm not committed to any particular practice area yet, as of now I'm hoping to go into some form of government work, either through the Department of Justice or a U.S. attorney's office.
Tim Shriver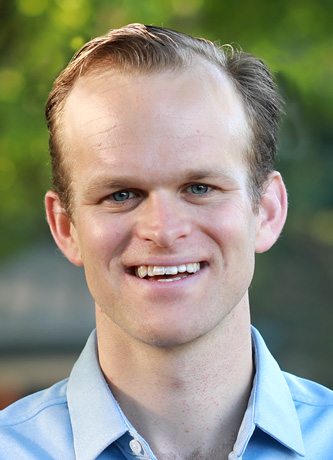 Hometown: Chevy Chase, Maryland
Education: B.A. in ethics, politics and economics, Yale University; M.A. in religious studies in progress, University of Virginia
Notable work/educational experience: Prior to returning to school, I lived in Baltimore and served as the president of the Jesuit Volunteer Corps, a national and international full-time Catholic service corps. JVC sends college graduates out for a year or two of service across the U.S. and the world, akin to the Peace Corps or AmeriCorps, only with a grounding in Jesuit spirituality and community living. Before that, I worked for four years as a "dream director" in public high schools in New York City and San Francisco as part of a burgeoning nonprofit called The Future Project. My job was primarily to support young people in identifying their passions and dreams, and then executing entrepreneurial projects that bring those passions and dreams to life to transform their school culture.  
Why law? Intellectually, I am fascinated by the ways in which these two great mediating social forces of religion and law shape our collective lives, especially here in the United States. Attending law school while completing a master's degree in religious studies enables me to explore, understand and write about this intersection. More concretely, my work in schools and at JVC brought me face to face with the structural limitations standing in the way of freedom and equality for all Americans. I see a legal education and the legal profession as a means of addressing these structural limitations most forcefully.
Why UVA Law? Almost every alumnus of UVA Law said that their years here were some of the best years of their lives. Coming to law school with my wife, Tamara, and my 14-month-old son, Francis, I wanted three years that we could really enjoy as a young family. Also, I loved the school's focus on public service as a central part of its mission as a public law school.
What would you like to do with your law degree? I know three years will go by fast, but it seems far away right now. I'm focused on using my time to test different areas of public interest law — government, prosecution, defense, legal aid — to discover what lights me up and where I can best serve. Where that takes me remains to be seen.
Chris Yarrell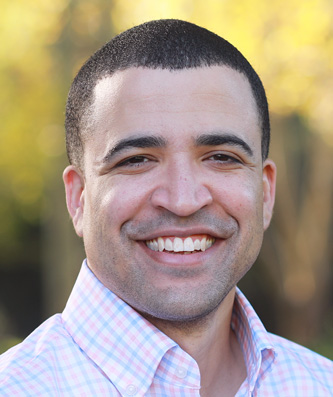 Hometown: Acworth, Georgia
Education: B.S. in psychology, University of Georgia; M.A. in sociology and education, Columbia University
Notable work/educational experience: My career began as an AmeriCorps member at City Year, an education-focused nonprofit organization. In this capacity, I had the opportunity to serve as a seventh grade ELA tutor within an underserved middle school in Denver. This formative experience led to an interest in education law and policy — which, ultimately, led me to New York City. While completing my graduate studies in education, I began serving as a community coordinator at the NYC Department of Education. As a community coordinator, I worked with parents and school officials to enroll students into Pre-K for All, a municipal education program offering free, high-quality pre-K citywide. After completing my graduate studies, I continued working in various capacities within municipal government — most recently serving as a policy adviser and director of external affairs within the NYC Office of the Mayor.
Why law? My journey serving the public interest has largely informed my decision to study law. Throughout this journey, questions of equity and justice — particularly those within the realm of our elementary and secondary education systems — were often addressed through our systems of law.
Why UVA Law? Aside from their elite curricular offerings and tight-knit public interest community, the people drew me most to UVA Law. The people who work and study on these beautiful grounds genuinely value collegiality and kindness, which is as heartening as it is exciting.
What would you like to do with your law degree? As an aspiring public interest lawyer, my hope is to one day serve as an attorney within the Office for Civil Rights at the U.S. Department of Education.
Founded in 1819, the University of Virginia School of Law is the second-oldest continuously operating law school in the nation. Consistently ranked among the top law schools, Virginia is a world-renowned training ground for distinguished lawyers and public servants, instilling in them a commitment to leadership, integrity and community service.