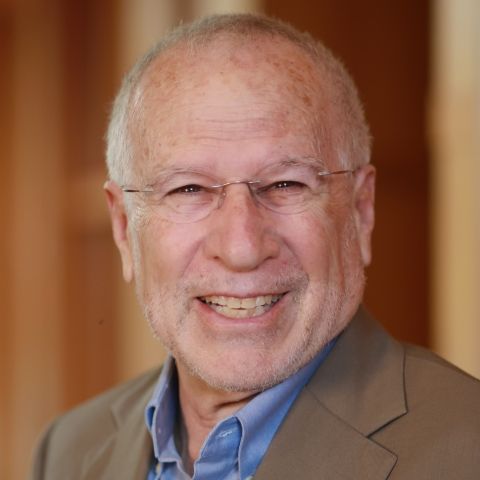 Frederick Schauer
David and Mary Harrison Distinguished Professor of Law
Frederick Schauer is a David and Mary Harrison Distinguished Professor of Law at the University of Virginia. From 1990 to 2008 he was Frank Stanton Professor of the First Amendment at Harvard University, and was previously professor of law at the University of Michigan. He has been visiting professor of law at the Columbia Law School, Fischel-Neil Distinguished Visiting Professor of Law at the University of Chicago, Morton Distinguished Visiting Professor of the Humanities at Dartmouth College, distinguished visiting professor at the University of Toronto, visiting fellow at the Australian National University, distinguished visitor at New York University, and Eastman Professor and fellow of Balliol College at the University of Oxford. A fellow of the American Academy of Arts and Sciences, a corresponding fellow of the British Academy and a recipient of a Guggenheim Fellowship, Schauer is the author of The Law of Obscenity (BNA, 1976), Free Speech: A Philosophical Enquiry (Cambridge, 1982), Playing By the Rules: A Philosophical Examination of Rule-Based Decision-Making in Law and in Life (Clarendon/Oxford, 1991), Profiles, Probabilities, and Stereotypes (Harvard, 2003), Thinking Like a Lawyer: A New Introduction to Legal Reasoning (Harvard, 2009), and, most recently, The Force of Law (Harvard, 2015). The editor of Karl Llewellyn, The Theory of Rules (Chicago, 2011), and a founding editor of the journal Legal Theory, he has been chair of the Section on Constitutional Law of the Association of American Law Schools and of the Committee on Philosophy and Law of the American Philosophical Association. In 2005 he wrote the foreword to the Harvard Law Review's annual Supreme Court issue, and has written widely on freedom of expression, constitutional law and theory, evidence, legal reasoning and the philosophy of law. His books have been translated into Italian, Spanish, Portuguese, French, Chinese and Turkish, and his scholarship has been the subject of three books (Rules and Reasoning: Essays in Honour of Fred Schauer, Linda Meyer ed., Hart Publishing, 1999; A Demokracia es a Szolasszabadsag Hatari, Andras Koltay ed., Wolters Kluwer 2014; The Force of Law Reaffirmed; Christoph Bezemek & Nicoletta Ladavac eds., Springer, 2016) and special issues of Jurisprudence, Law & Social Inquiry, Ratio Juris, Politeia, the Harvard Journal of Law & Public Policy, and the Notre Dame, Connecticut and Quinnipiac Law Reviews.
Scholarship Profile: Unconventional Wisdom (Virginia Journal 2010)
Forthcoming
Books
Textbooks
Book Chapters
Articles & Reviews
Op-Eds, Blogs, Shorter Works
Education
J.D.
,
Harvard Law School
,
1972
M.B.A.
,
Dartmouth College
,
1968
A.B.
,
Dartmouth College
,
1967
Expertise
Constitutional Law

Evidence

Legal Reasoning

Jurisprudence

Philosophy of Law