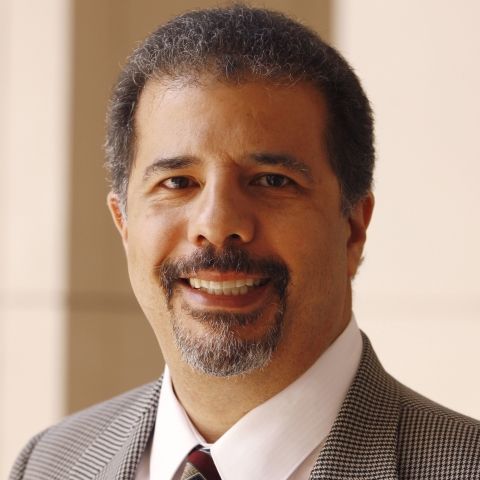 Kim Forde-Mazrui
Mortimer M. Caplin Professor of Law
Kim Forde-Mazrui joined the law faculty of the University of Virginia in 1996, and was promoted to full professor in 2001. He teaches Constitutional Law, Employment Discrimination, Criminal Law, and Race and Law. His scholarship focuses on equal protection, especially involving race and sexual orientation. His publications have considered what role race should play in placing children for adoption; whether and how to select racially and other demographically diverse juries; whether affirmative action policies that employ race-neutral means are constitutional; whether America is morally obligated to remedy past discrimination; and whether racial profiling and other discriminatory practices by law enforcement are adequately deterred by current constitutional doctrines. His scholarship has also examined the parallels between historical arguments against interracial relationships and contemporary arguments against same-sex relationships, as well as the role of tradition as a justification for banning same-sex marriage. His articles have been published in several prestigious law journals, including the University of Chicago Law Review, the California Law Review, the Michigan Law Review, Vanderbilt Law Review, and the Georgetown Law Journal. The hallmark of Forde-Mazrui's approach is to take seriously the conflicting perspectives on controversial issues, and to offer constructive proposals to move society beyond current, often intractable, debates.
Forde-Mazrui earned his B.A. in philosophy, summa cum laude, from the University of Michigan in 1990, and his J.D., magna cum laude, from the University of Michigan Law School in 1993. During law school, the Michigan Law Review selected him and subsequently promoted him to notes editor. The law school's clinical faculty awarded him the Carl Gussin Memorial Prize for excellence in trial advocacy, and he won both the Law School and Regional ABA Client Counseling Competitions. He also volunteered as a student-attorney with the Family Law Project, an organization providing legal services to battered women. At graduation, the faculty elected Forde-Mazrui to the Order of the Coif and granted him the law school's highest honor, the Henry M. Bates Memorial Scholarship, "awarded to outstanding seniors in the Law School, account being taken of scholarship in both undergraduate and legal studies, personality, character, extracurricular interests, and promise of a distinguished career."
After law school, Forde-Mazrui served a year as judicial clerk to Judge Cornelia G. Kennedy of the U.S. Court of Appeals for the Sixth Circuit. He then practiced two years at Sidley & Austin in Washington, D.C. He is admitted to practice law in Michigan, Washington, D.C., the U.S. Court of Appeals for the Sixth Circuit and the U.S. District Court for the Eastern District of Michigan.
At Virginia, Forde-Mazrui has also served as the Barron F. Black Research Professor and the Justice Thurgood Marshall Distinguished Research Professor of Law. In 2003, he was appointed the inaugural director of the Center for the Study of Race and Law, and has served in that role several times since then, ending his most recent term in 2023. The Black Law Students Association has twice awarded him the Service to BLSA Award. UVA's Office of Equal Opportunity Programs named him an "EOP Champion" in 2009, and UVA selected him as the winner of the 2013 John T. Casteen III Diversity-Equity-Inclusion Leadership Award.
Scholarship Profile: Examining Race and Law (Virginia Journal 2005)