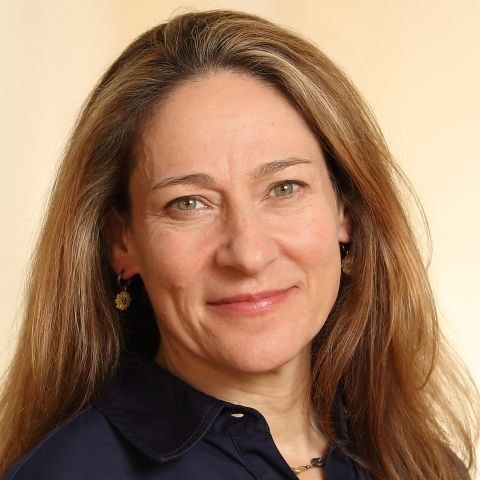 Rachel Harmon
Harrison Robertson Professor of Law
Director, Center for Criminal Justice
Rachel Harmon is the Harrison Robertson Professor of Law and directs the Center for Criminal Justice at the University of Virginia Law School. She is one of the nation's leading scholars on policing and the law, a field of study she helped create.
Harmon's academic writing considers how law influences police practices and how federal, state and local law can make policing more effective, fairer and less harmful. Her casebook, "The Law of the Police" (2021), is the first to survey how law governs police encounters. Her articles on policing have appeared in law reviews as well as criminology and legal theory journals. At UVA Law, she teaches courses on criminal law, criminal procedure and policing law.
In 2023, Harmon won Virginia's highest honor for faculty at public and private colleges and universities, the Outstanding Faculty Award, for superior accomplishment in teaching, research and public service. In 2022, Harmon was the recipient of the University of Virginia's All-University Teaching Award. Harmon is an elected member of the American Law Institute and served as associate reporter for ALI's project on Principles of the Law of Policing. She advises nonprofits and government actors on policing and the law and served as a law enforcement expert for the "Independent Review of the 2017 Protest Events in Charlottesville, Virginia."
Before becoming a professor, Harmon spent eight years as a federal prosecutor in the U.S. Department of Justice's Civil Rights Division and the U.S. Attorney's Office for the Eastern District of Virginia. At the Civil Rights Division, Harmon investigated and prosecuted civil rights crimes nationwide, including cases of excessive force and sexual violence by police officers. Earlier, she served as a law clerk to Judge Guido Calabresi of the U.S. Court of Appeals for the Second Circuit and Justice Stephen Breyer of the U.S. Supreme Court. Harmon is a graduate of the Massachusetts Institute of Technology; she received two master's degrees with distinction from the London School of Economics as a British Marshall Scholar; and she earned her law degree from Yale Law School.