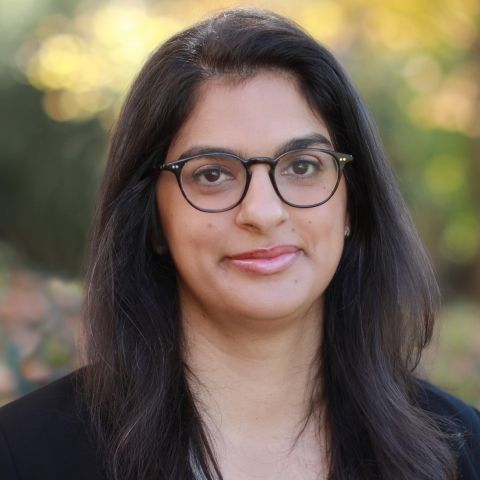 Payvand Ahdout
Associate Professor of Law
Payvand Ahdout's research centers on modern uses of judicial power through the lens of federal courts. Focusing on the structures that compose and the institutions that are most often before the federal courts, her work incorporates multiple legal disciplines including constitutional law, civil procedure, and criminal law and procedure. Her current projects study the phenomena of litigating federal powers disputes as well as judicial agenda-setting outside of the federal courts.
In 2022, the Yale Law Journal honored Ahdout as the journal's inaugural Emerging Scholar of the Year for her "significant contributions to legal thought and scholarship" and her work's "potential to drive improvements in the law." Her work has or will appear in the Harvard Law Review, Yale Law Journal and Columbia Law Review.
Ahdout graduated with highest distinction from the University of Virginia, where she was a Jefferson Scholar, with a B.A. in economics and government. She holds a law degree from Columbia Law School, where she was a James Kent Scholar and a recipient of the Ruth Bader Ginsburg Prize. Before joining the faculty, she served as a law clerk to Justice Ruth Bader Ginsburg on the U.S. Supreme Court and to Debra Ann Livingston on the U.S. Court of Appeals for the Second Circuit. She has also served as a Bristow Fellow in the Office of the Solicitor General of the United States, held fellowships at Columbia Law School and New York University School of Law, and litigated in private practice.