First-year students who started classes Wednesday at the University of Virginia School of Law are dreaming big dreams, and have the academic and personal strengths to carry them out, according to the admissions officials who plucked them out of more than 5,000 applicants.
"The Class of 2026 came to us equipped with so many extraordinary qualities — determination, compassion and ingenuity, to name a few — that will undoubtedly make them excellent lawyers," said Natalie Blazer '08, assistant dean for admissions and chief admissions officer. "They are also exceptionally engaged, and are already on their way to making a positive impact on our community. Armed with a UVA Law education, I firmly believe there are no limits on what they can achieve."
The 305 members of the Class of 2026, who began classes Wednesday, come from 144 undergraduate institutions and were selected from a pool of 5,610 applicants. Students' median undergraduate GPA tied an all-time high of 3.94, and the median LSAT tied a high of 171. (Full Class of 2026 profile)
Within the class, 53.1% of the students are women, 42% are people of color and 19% self-identify as LGBTQ+. The class includes many first-generation students, with 10% being the first in their immediate family to graduate from college and 30% will be first in their immediate family to earn a graduate or professional degree.
The students come from 40 states and the District of Columbia, with the most common states being Virginia, New York, California, Florida and Texas. The J.D. candidates also include citizens of China, Canada and South Korea. There are 13 veterans and active-duty military members in the class, representing the Air Force, Army, Navy and Marines.
The Law School spoke to five of the incoming students as they embark on their legal studies.
Meet the Students
Hailing from Manhasset, New York, Emily Kiley earned a bachelor's degree in mechanical engineering from the Massachusetts Institute of Technology, where she competed on the women's rowing team. Before law school, she interned for X1 Wind, an offshore wind turbine startup.
Kiley said that UVA Law's most compelling asset is offering the highest level of academics, while also fostering "a collaborative and kind community."
"As someone who enjoys hands-on learning, I am impressed by UVA Law's variety of experiential opportunities to put education into practice," she said. "I also feel reassured that my classmates and I will feel well-supported in our goals by the school's dedicated and accessible faculty and the Career Development Office."
She said she aims to focus her work on the intersection of law and technology, and is especially interested in patent and intellectual property law.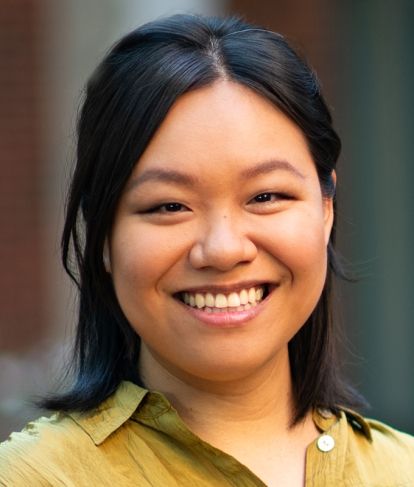 Adeline Lee, of West Windsor-Plainsboro, New Jersey, earned a bachelor's degree in sociology from Wellesley College. She worked as a paralegal with the ACLU Speech, Privacy & Technology Project and as a campus free speech program coordinator for PEN America before law school.
Lee said those experiences showed her that the law is constantly changing, and said she'd be "thrilled" to get involved with the First Amendment Clinic and LawTech Center. She said she chose UVA Law because of the school's history and people.
"Since its founding, UVA has been a microcosm of the lively debates and battles that not only forged our country but also persist in it today: questions of how we cohere as a society, tolerate fractious dissent and enact democratic experiments in service of greater equality," added Lee, who wants to pursue a career in public interest work. "UVA Law's unique combination of intellect and heart, in addition to its founding history and sterling academic opportunities, were what sealed the deal."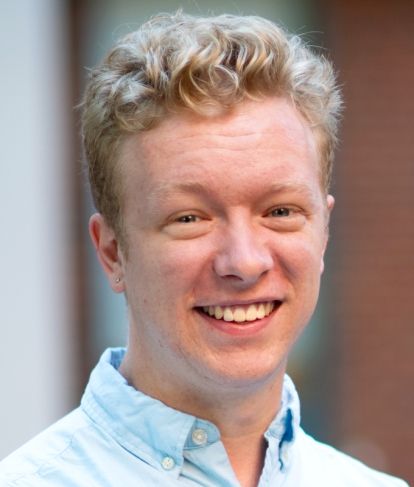 Cincinnati native Eric Meinerding earned a bachelor's degree in policy and law from Liberty University, where he has worked with students for Campus Outreach, a Christian ministry, as associate campus director for four years.
Meinerding was drawn to law school to become an advocate for the less fortunate and chose UVA after alumni he met left an impression on him.
"I see UVA as a place to learn in the context of a vibrant, intelligent community, where I'll be able to learn the law with and through my peers and their different experiences and perspectives on the law, as well," he said.
Meinerding said he wants to go into criminal defense to help defendants prove their innocence, find the help they need "or simply remind them that they matter and there is someone who still wants the best for them."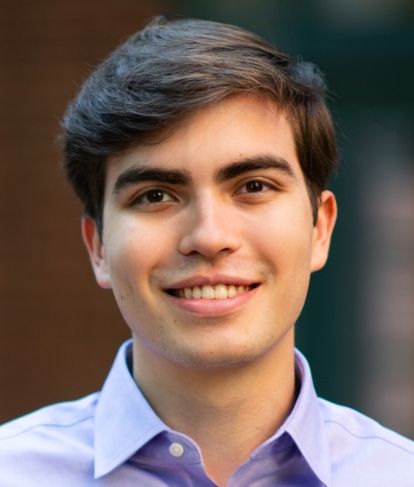 Sean Nail, of Midland, Texas, earned a bachelor's degree in psychology from Rice University. He worked as a project assistant at Schiffer Hicks Johnson in Houston and interned for Schwartz Immigration Law and U.S. Judge Andrew Hanen before law school.
As a volunteer conversation partner for ESL students at his local community college, Nail heard stories about hardships migrants face in the immigration system and realized that a law degree would open doors for him to help underserved communities.
"My conversation with Dean [Risa] Goluboff convinced me of the strength of the Law School's exemplary faculty in many fields, making UVA the perfect place to explore my interdisciplinary interests," said Nail, a Karsh-Dillard Scholar. "I'm also excited about joining one or more clinics to start working on substantive legal issues before I even graduate."
He said he would like to pursue a clerkship and develop legal skills in private practice before transitioning to a role in public service, most likely with the federal government.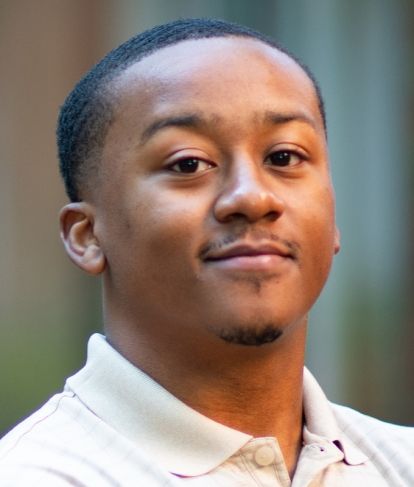 Stuart, Florida, native E. Nile Smith earned a bachelor's degree in psychology from Florida A&M University. Before law school, he was an e-commerce business analyst for Nestle Health Science and also interned for U.S. Rep. Al Lawson and at the Knight Law Firm in Tallahassee, Florida.
He said he was drawn to law school after witnessing firsthand how lawyers at Knight defend vulnerable people and sought to gain the same skills.
"UVA Law is most attractive to me for its wide variety of offerings for students interested in criminal law and consistent success in placing graduates into clerkships," Smith said. "There is no better place for me to get a robust network, a quality legal education and meaningful clinical opportunities."
He said he wants to use his law degree to serve as "a positive change agent" advocating for compassion and fairness in the legal system.
Members of the class bring a range of other experiences to the Law School, including a senior epidemiologist who worked on developing a COVID-19 forecast model, a Navy helicopter pilot and flag aide to a NATO commander, a farmworkers' rights paralegal handling human trafficking cases and an actor in a Starbucks commercial.
Founded in 1819, the University of Virginia School of Law is the second-oldest continuously operating law school in the nation. Consistently ranked among the top law schools, Virginia is a world-renowned training ground for distinguished lawyers and public servants, instilling in them a commitment to leadership, integrity and community service.