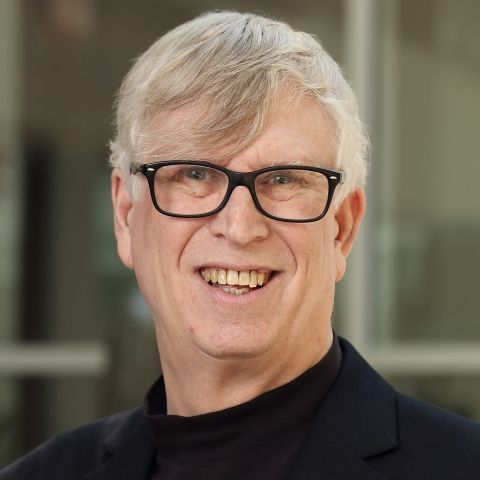 Lawrence B. Solum
William L. Matheson and Robert M. Morgenthau Distinguished Professor of Law
Douglas D. Drysdale Research Professor of Law
Lawrence B. Solum is an internationally recognized legal theorist who works in constitutional theory, procedure and the philosophy of law. Solum contributes to debates in constitutional theory and normative legal theory. He is especially interested in the intersection of law with the philosophy of language and with moral and political philosophy. His series of articles on constitutional originalism have shaped contemporary thinking about the great debate between originalism and constitutional theory. Solum's original theory of the fundamental nature and purpose of law, "Virtue Jurisprudence," has been debated and discussed in Asia, Europe and North America. He also works on problems of law and technology, including internet governance, copyright policy and patent law. His pathbreaking article, "Legal Personhood for Artificial Intelligences," published in the early 1990s, is widely acknowledged as far ahead of its time.
Solum received his J.D. magna cum laude from Harvard Law School and received his B.A. with highest departmental honors in philosophy from the University of California at Los Angeles. While at Harvard, he served as an editor of the Harvard Law Review. After graduation, he worked for the law firm of Cravath, Swaine, and Moore in New York, and then clerked for Judge William A. Norris of the U.S. Court of Appeals for the Ninth Circuit.
Prior to joining the UVA Law faculty in 2020, he was a member of the faculty at the Georgetown University Law Center, the University of Illinois, the University of San Diego and Loyola Marymount University, and visited at Boston University and the University of Southern California. He regularly teaches Civil Procedure and Constitutional Law. His other teaching includes seminars in constitutional theory and the philosophy of law as well as courses in conflict of laws, federal courts, intellectual property, and internet law and governance.
Solum's books include "Constitutional Theory Arguments and Perspectives," "Constitutional Originalism," "法理词典 (The Legal Theory Lexicon)," "Virtue Jurisprudence," "Moore's Federal Practice" and "Destruction of Evidence." He has published more than 80 articles in law reviews and philosophy journals.
He is also the editor of Legal Theory Blog, an influential blog that focuses on developments in contemporary normative and positive legal theory.
Solum has spoken to the dozens of law faculties, including those at Arizona State University, Boston University, Columbia University, Fordham University, and Notre Dame, among others. He has also participated in conferences, symposia and programs sponsored by Cardozo Law School, Chicago-Kent Law School DePaul Law School and Harvard Law School, among others.