Health and Disability Law Clinic
Students in this yearlong clinic represent clients in a variety of legal matters pertaining to the health needs of low-income clients.
These needs include planning for incapacity and/or death (creating wills, advanced directives and powers of attorney); public benefits claims (including Medicaid, Social Security, Medicare and other benefits); insurance coverage; obtaining access to mental health or rehabilitative services; and seeking justice for the mistreatment of seniors and those with disabilities in various contexts.
Representation may include appearing in legal proceedings, negotiations, administrative hearings and court proceedings (to the extent permitted by law). Students may also address systemic issues related to the provision of community-based services, the rights of the institutionalized, health care in jails and prisons, and the interface between the civil and criminal justice systems. Instruction in the substantive law of these areas will be provided in a classroom component throughout the clinic as dictated by the needs of the clients. The classroom component provides a forum for students to learn mental health, disability, public benefits, medical debt and elder law pertinent to the cases they are handling, as well as for the discussion of practice and ethical issues arising in those cases. Topics relating to client competence and autonomy issues involving mentally ill and elderly clients also are addressed. Under the supervision of an attorney, students directly perform all the lawyerly functions associated with their cases, including client and witness interviews, factual development, legal research, preparation of documents and pleadings, and negotiation and advocacy in administrative forums and courts (to the extent permitted by law). Students meet weekly with the supervising attorney to discuss the readings, if any, assigned for that particular week and to receive case supervision, along with instruction concerning client interviewing and counseling, negotiation and case preparation. The supervising attorney accompanies each student to all administrative proceedings and court appearances. This clinic is offered in conjunction with the Legal Aid Justice Center.
Of the eight credits awarded for this yearlong clinic, four credits will be allocated to the fall semester and four credits to the spring semester for academic load purposes.
Skills Taught
Negotiation and advocacy in administrative forums and courts, handling public benefits claims, witness interviews, research, preparing documents and pleadings
Course Length
Meets
Course Credits
Application?
No
Instructors
Faculty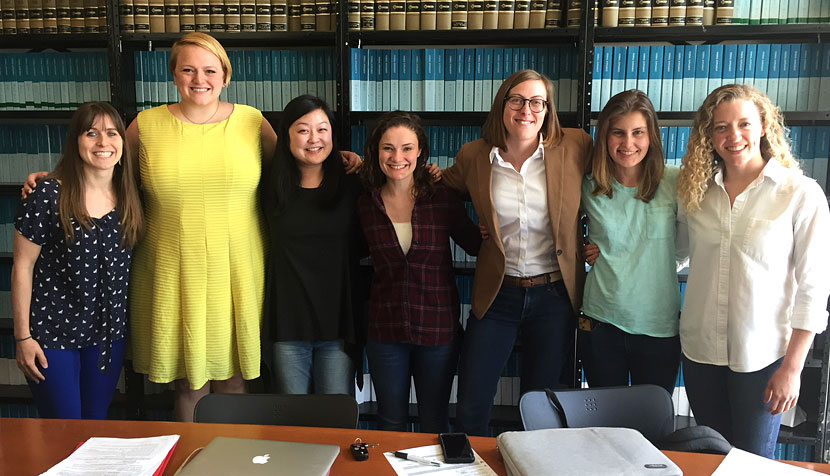 Hands-On Experience for Students Helps Vulnerable Population
Academics