Overview
At a Glance
Founded in 1819 by Thomas Jefferson in Charlottesville, Virginia, UVA Law is the second-oldest continuously operating law school in the United States.
National standing: The Law School is perennially ranked among the top 10 law schools.
UVA is a public school, though the Law School does not receive state funding, through an agreement called financial self-sufficiency.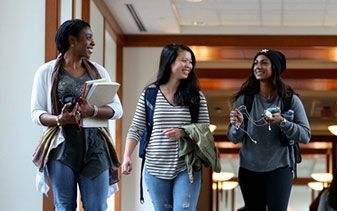 Enrollment
J.D. enrollment (as of Oct. 5, 2022): 898
48.4% men, 51.1% women, 0.5% nonbinary, transgender or gender-nonconforming
32.6% people of color (not including people of Middle Eastern descent, who are counted as Caucasian by the ABA)
2021-22 degrees awarded: 327 J.D.s, 43 LL.M.s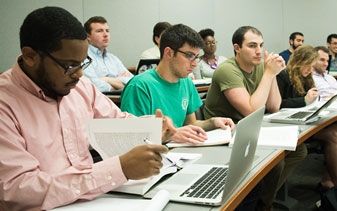 Academic year: Semester | View Calendar
Degree programs: Juris Doctor (J.D.), Master of Laws (LL.M.), Doctor of Juridical Science (S.J.D.)
14 dual-degree programs at UVA and 4 external degree programs
More than 250 courses each year, including 24 clinics
11 international exchange programs
26 centers and programs
Student Life
The 2023 Princeton Review rankings rated UVA Law as No. 1 in Quality of Life, No. 2 in Best Career Prospects and No. 4 for Best Professors, Best Classroom Experience and Best for Federal Clerkships.
Student-faculty ratio: 6.4 to 1 (as of fall 2022)
Student-run academic journals: 10
Student organizations: 69, including 20 affinity groups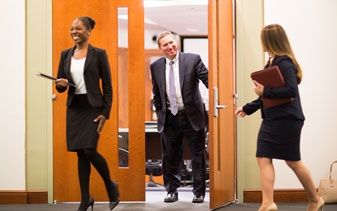 Careers at a Glance
No. 1 in the percentage of Class of 2022 graduates in full-time, long-term jobs requiring bar passage.
Virginia is No. 5 in the percentage of Class of 2022 graduates who went directly to firms of 100 or more attorneys or to federal clerkships.
No. 5 after Harvard, Yale, Stanford and Chicago in placing clerks on the U.S. Supreme Court from 2007-2023.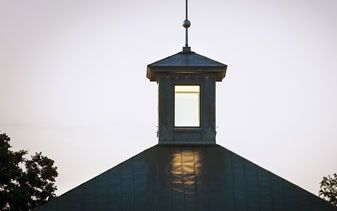 Alumni and Giving
UVA Law has more than 20,000 alumni worldwide.
Endowment: As of June 30, 2022, the market value of the endowments and quasi-endowments held for the benefit of the Law School was $828 million.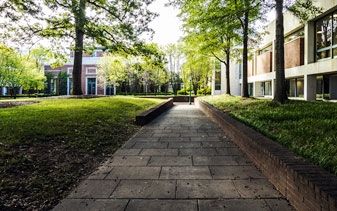 The Grounds
The Law School is located on North Grounds, about a mile from the UVA campus and next door to the Darden Graduate School of Business and the North Grounds Recreation Center. The Law School has a full-service dining room that is available for lunch during the school year.
The three-floor library includes 726,592 volumes and volume equivalents (as of Oct. 5, 2019).
The City
Charlottesville is known for offering the best of urban amenities within a gorgeous natural setting.
Charlottesville population: 45,672 (2021 estimate)
Charlottesville metropolitan area: 220,569 (2021 estimate)