LL.M. APPLICATION DEADLINE: Feb. 1
S.J.D. APPLICATION DEADLINE: April 1
Please read the complete directions on How to Apply — some of our application procedures and requirements change each year.
A complete application contains the following items:
1. Application
An LL.M. application, completed and submitted electronically through LSAC along with required attachments and optional forms.
2. Application Fee
U.S. $80 application fee paid directly to LSAC.
3. Document Assembly Service and International Transcript Authentication and Evaluation Service
4. English Proficiency or TOEFL Scores
5. Letters of Recommendation
IMPORTANT NOTE
Only complete applications are reviewed by the Graduate Committee. The deadline for completed applications is Feb. 1 (April 1 for S.J.D.s). Applications completed after that date will be reviewed at the committee's discretion.
See How to Apply for details.
If you have a problem accessing the application, please contact LSAC at LLMinfo@LSAC.org.
To obtain a printed copy of our program brochure, contact us at graduatestudies@law.virginia.edu.  Our program brochure does not include an application form.
Virginia In-State Educational Privileges
If you are applying for admission as an in-state student, complete the Application for In-State Educational Privileges and submit it directly to the Committee on Virginia Status. The form should be sent either via fax to 434-982-2663, or via email to asl5w@virginia.edu or sad2x@virginia.edu. If you email the form, please be sure that it is a scanned copy with your actual signature on it. This form is not transmitted electronically by LSAC and must be sent separately. We cannot classify you as a resident candidate without this form. If you have any questions about the form or your residency status, please contact the Virginia Status Office at 434-982-3391 or 434-982-3397.
PLEASE NOTE: Unless the University rules that you are entitled to Virginia in-state educational privileges, you will be classified as an out-of-state student for all purposes including tuition.
All correspondence should be mailed to:
GRADUATE STUDIES OFFICE
University of Virginia School of Law
580 Massie Road
Charlottesville, Virginia 22903-1738
Telephone: (434) 924-3154
Fax: (434) 982-6682
email: graduatestudies@law.virginia.edu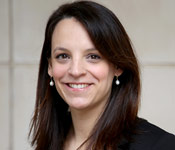 "I enjoy how open-minded, friendly, outgoing and engaging people are here. I immediately felt at home. Furthermore, I think the classes are amazing. I like the American method of learning and teaching. And I especially enjoy all the extracurricular activities UVA Law offers."
—Julia Katharine Rupp '16, Germany