Virginia offers more than 250 courses and seminars each year, most of which are open to LL.M. students. Graduate students are encouraged to immerse themselves in the intellectual life of the Law School and will generally be enrolled in courses and seminars with upper-level J.D. students to encourage the exchange of viewpoints influenced by different cultural and life experiences. Elective courses include interdisciplinary offerings such as law and economics, law and social science, and law and medicine. Elective classes might be as small as 10 students or as large as 120.
Students pursuing interdisciplinary ideas benefit from an environment where nearly half of all law faculty also hold advanced degrees in fields such as psychology, economics, philosophy, history, medicine and theology. Outside the classroom, students plan and program many of the conferences, lectures and panels that enrich the school's intellectual life.
A full-time faculty of 80 teaches the vast majority of offerings, but the Law School is also proud of a roster of about 75 adjunct faculty members or part-time instructors, many from major East Coast and local law firms who teach in specialty areas. Visiting faculty from the United States and abroad supplement the School's offerings with short and semester-long courses.
Incoming LL.M. students whose native language is not English are required to take Graduate Legal Research and Writing, but any LL.M. student may choose to take the course. Designed for LL.M. students unfamiliar with the U.S. legal system, this class introduces students to the fundamentals of U.S. legal research materials, methods and strategies as well as various forms of legal writing.
All LL.M. students must satisfy the writing requirement (a substantial research paper). Beyond these requirements, students are invited to be creative in selecting courses and research topics. For example, students wishing to specialize in international human rights may register for the basic course and seminars offered in that area. But such students would enrich their understanding by sampling from the variety of courses that explore legal approaches to similar issues in an American context, including courses dealing with civil rights, employment discrimination and immigration law. Similarly, students planning a law practice in international business transactions may choose from a menu that includes foundational courses in American corporate, commercial and regulatory law, as well as courses with an explicit focus on international business, trade and litigation. This process can be repeated for virtually every other field of legal study that demonstrate the Law School's commitment to intellectual diversity and individualized courses of study. Courses by Concentration/Subject
The assistant dean for graduate studies and the chair of the Graduate Committee will work with students individually to design a course of study based on each student's personal and professional objectives. If a student is planning to take the New York bar exam following graduation, we will work with each student individually to ensure that his or her planned course selections meet the requirements prescribed by the New York Court of Appeals.
GRADUATE STUDIES OFFICE
University of Virginia School of Law
580 Massie Road
Charlottesville, Virginia 22903-1738
Telephone: (434) 924-3154
Fax: (434) 982-6682
e-mail: gradadmitlaw@virginia.edu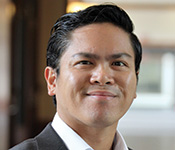 "There is something special about the University of Virginia — amongst many other things you are constantly humbled by history, standing on the shoulders of Thomas Jefferson and his intellectual progeny. As a top-10 law school, at UVA you are at once intimidated by the rigorous courses, formidable students and professors — truly the cream of the crop — but at the same time you are inexorably asked to step up your own game and contribute to the legal community here in Charlottesville. Apart from the classes in which you study with J.D. students and are taught by highly engaging professors, during lunch and after hours there are a whole host of interesting seminars, conferences and colloquia held at the law school where you can supplement your American legal education, presented by esteemed public figures and practitioners in the United States, many of whom are UVA Law alumni. During my time here, I've attended numerous dinners at professors' homes; they are warm in their welcome of international students and interested in our legal careers and lives."
—Dean Fernandez '13, Australia