Virginia offers several dual-degree options in conjunction with other graduate divisions of the University, and three external graduate programs. Students enrolled in dual-degree programs must file required documents with the Student Records Office.


General Guidelines
Credit for Courses Taken Before Enrollment as a J.D. Candidate 
No credit is granted to any student, except transfer students (more on program rules for transfers), for any academic work completed prior to enrollment as a J.D. candidate, including law courses in the Law School and graduate courses in schools and departments at the University
Limited Enrollment 
While in residence and enrolled in the Law School, no student may be simultaneously enrolled in courses as part of a degree-granting program or otherwise at another institution without prior approval by the curriculum committee.
Documentation for Dual-Degree Programs 
Students must present documentation indicating acceptance into a dual-degree program to the Student Records Office. During one semester of their tenure in the School of Law, students must be registered in the school in which the second degree will be obtained. The Student Records Office must be informed of the semester in which the student will be enrolled in the other school.
Financial Aid and School of Law Scholarships
During any semester in which you are enrolled in the dual-degree school as your school of record (e.g., Darden or Batten), any School of Law scholarships are not portable. Federal financial aid will remain intact and will be processed by the school of record such that correct cost of attendance is applied. You are highly encouraged to schedule a meeting with the Law School's Financial Aid Office to ensure you are clear on the financial aspects and implications of a dual degree.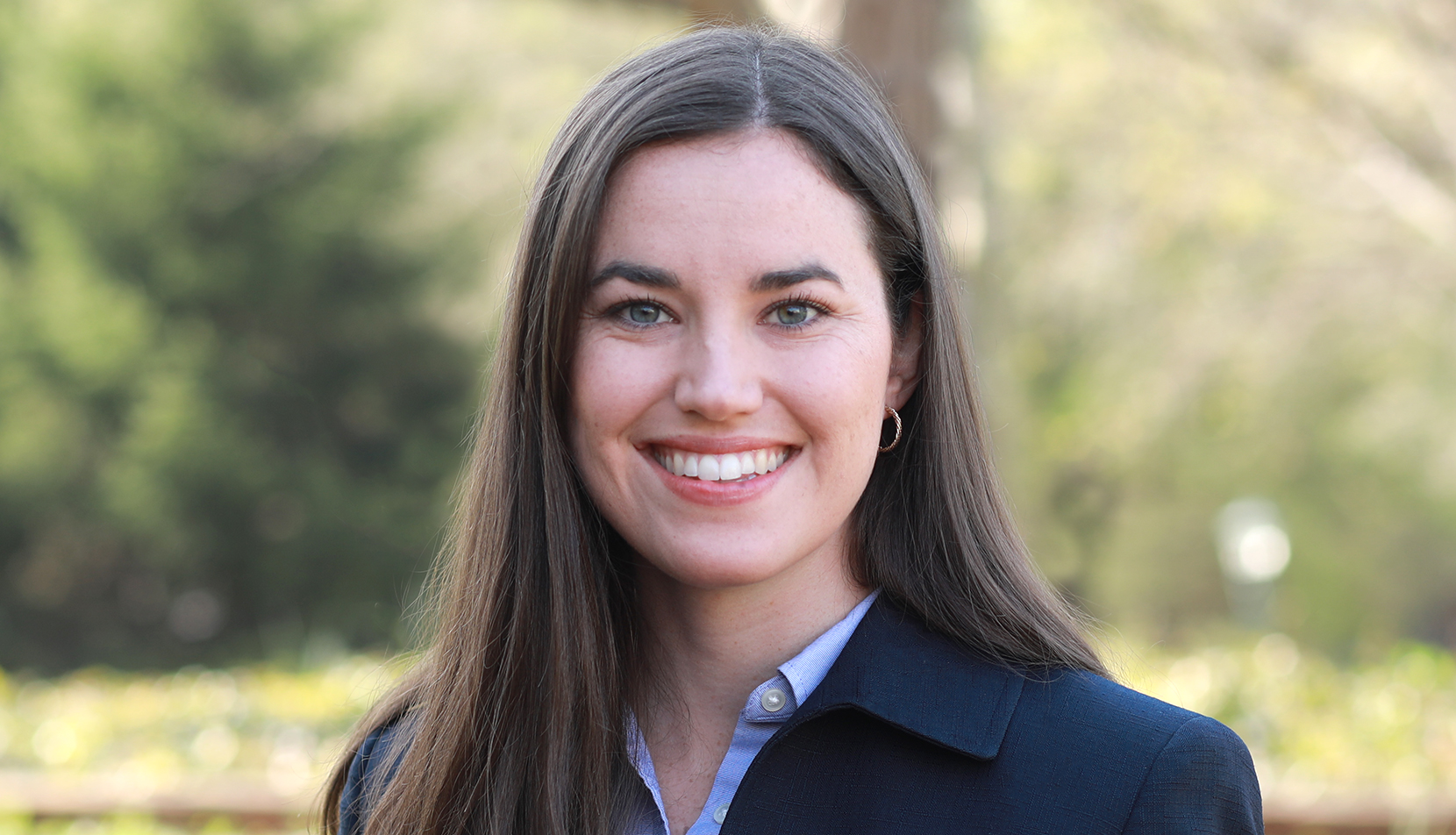 Graduating Legal Historian Also Helped Her Peers in the Present
Katharine Janes '21, a dual-degree candidate, has pursued her budding interest in history while also being of service to her peers. More