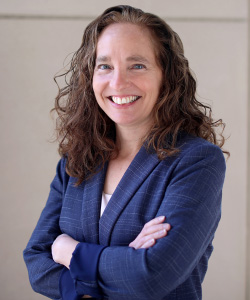 When I applied to law school some 20 years ago, there were things I knew and things I didn't know. I knew that the law could offer a path to public service and professional fulfillment. I had gathered, from one movie or another, that law school would teach me to "think like a lawyer." I had no idea what that meant, and even less of an idea where a law degree would lead me. Nor did I know that what I learned in law school would yield dividends far beyond my chosen profession — in virtually every decision, in every boardroom, on every committee, in every situation that I have faced since. I had no idea then that law school would transform the way I thought and how I would spend the rest of my life.
Twenty years later, I can tell you that transforming my life is exactly what law school did for me. And that is what it can do for you.
There is no better place to experience that transformation than the University of Virginia School of Law. UVA Law combines the highest level of scholarly and teaching excellence with every professional opportunity imaginable and an unparalleled student experience suffused with humanity, diversity and collegiality.
Our mission is to challenge you intellectually, set you on a path to a fulfilling career, and make sure that you have every resource you will need to succeed. Our expansive curriculum provides you with hundreds of courses in which to learn the analytical reasoning and blackletter law that will enable you to think like a lawyer;  wide-ranging experiential opportunities — including 24 clinical programs, externships and study abroad programs — that will provide you with the practical skills and real-world experience you need to enter the workforce practice-ready; and a broad toolkit of extralegal perspectives — from history to psychology to jurisprudence to economics — that will enable you to see the bigger picture of the law, to think not only about what the law can do, but what it should do.
The professors who teach our courses are among the finest anywhere. They are deeply committed to our students' success and to an intellectual environment that is simultaneously challenging and supportive. Their doors are open, they hold classes in their homes, and they value frequent and meaningful dialogue with our students. They are also leading scholars who define and redefine fields as disparate as policing, business law, privacy, race and law, international law and intellectual property. Our professors are as varied in experience, outlook and background as their scholarship is pioneering.
We are dedicated to making this remarkable education accessible to students from all backgrounds, and who intend to pursue all types of legal careers. In recent years, we have increased both overall scholarship funding and the proportion of students who receive scholarships, with roughly two-thirds of current students receiving support. As part of our commitment to enabling our students to pursue careers in public service, summer funding and postgraduate loan forgiveness are guaranteed for eligible students in public service positions.
Our goal for you as a UVA Law student is not only that you will excel and succeed, but thrive as whole people. We aim to foster a deeply rooted sense of belonging in all of our students, both to enable that thriving and to make possible robust dialogue across our differences. You come to Virginia with a wide set of interests, backgrounds and ambitions. But you all come ready to be transformed, and you will be, both intellectually and personally. You will gain a broad intellectual outlook, an enhanced ability to analyze and persuade, a more developed sense of character and integrity, and the ability to work collaboratively with colleagues and clients — all of which will prepare you for careers of distinction and meaning. You will make great friends during your three years here, and you and your colleagues will emerge as great lawyers, great leaders and great public servants. You will leave law school with both a twinge of sorrow for the end of three wonderful years and a sense of great anticipation for the path that lies ahead.