UVA Law prides itself in the depth of its experiential learning opportunities. In addition to offering a wide range of for-credit and pro bono clinical opportunities, which give students hands-on experience working with real clients on real cases, the Law School offers a number of other of ways students gain practical experience. The Externships Program provides for-credit work opportunities in government and at nonprofits in markets such as Washington, D.C. Similarly, many non-clinic courses taught at the Law School often incorporate experienced current practitioners and emphasize hands-on skills as well. Courses specific to trial advocacy, public speaking and legal writing train students to be competent advocates both in person and in briefs. Classes in professional ethics often use innovative methods, such as role play, to help students figure out how they might react in difficult situations.
Related Links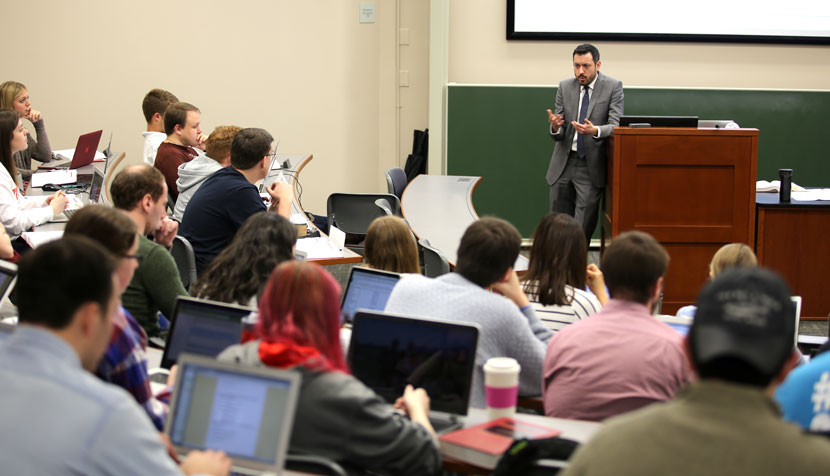 Law Students Test Slipperiness of Ethical Slopes in New Class
A law firm is considering taking on new clients. They've been asked to represent two officers accused in a high-profile police brutality case. The firm is also considering taking on the police benevolence association in their area — a potential $10 million contract.
Which, if either, should they work for? Can they accept both clients?
Students taking a novel Professional Responsibility course at the University of Virginia School of Law are role-playing how they would respond to potential ethical challenges buried within everyday business decisions.