Virginia's 19 clinics, many of which offer contact with clients, build experience with real-world problems. Students also advance their skills through courses in public speaking, trial advocacy and professional responsibility, as well as extracurricular moot court and mock trial competitions.
Clinics
Under the supervision of an attorney, students perform the lawyer functions associated with their cases, including client and witness interviews, factual development, legal research, preparation of pleadings and negotiation. Students with third-year practice certification may also be responsible for courtroom advocacy. The following clinics are offered most years. Numbers in parentheses indicate which academic year(s) the courses were offered, i.e., 2017-18 is coded (18), 2018-19 is coded (19) and 2019-20 is coded (20).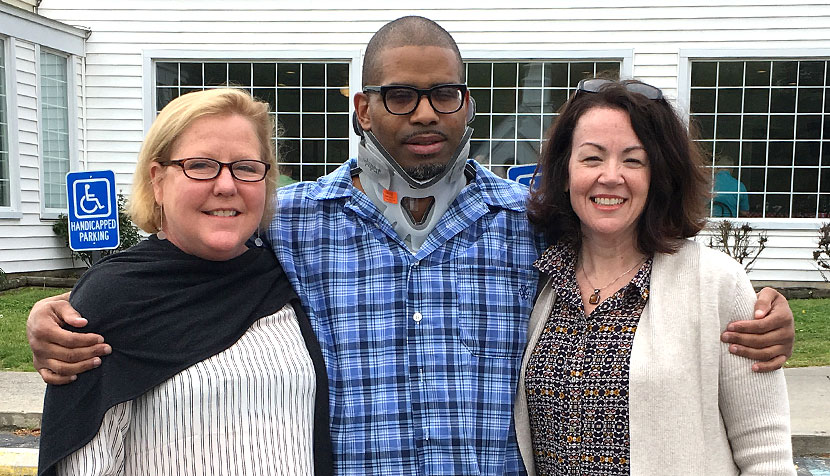 Freed UVA Innocence Project Client Messiah Johnson Heads Home
The directors of the Innocence Project Clinic were on hand for the release of client Messiah Johnson from the Sussex II State Prison in Waverly, Virginia.