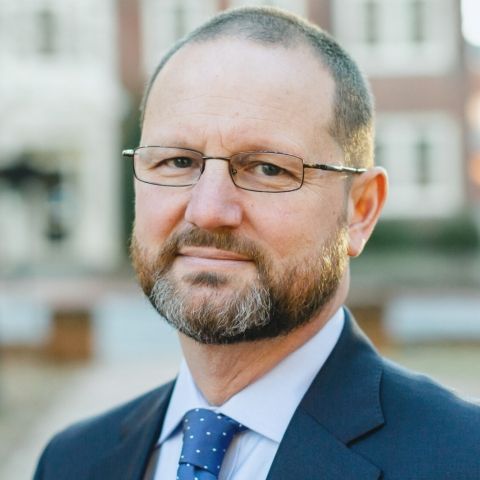 Joe Platania graduated from Washington and Lee School of Law in 1998 and started his legal career at the Virginia Resource Center, where he represented Virginia inmates that had been sentenced to death.
He came to Charlottesville in 1999 as one of the original attorneys at the then newly opened Charlottesville-Albemarle Public Defenders Office. Platania joined the Charlottesville Commonwealth Attorney's Office in 2003 and was elected Commonwealth's Attorney in 2017. He was a cross-designated special assistant U.S. attorney for the Western District of Virginia from 2008-17. In addition to his duties as Commonwealth's Attorney, Platania currently serves on the Board of Governors of the Virginia State Bar's Criminal Law Section, the Board of the Charlottesville Albemarle Drug Treatment Court and the Charlottesville-Albemarle Restorative Justice Advisory Committee.
He is a member of the Virginia State Bar's Disciplinary Board and previously served on the 7th District Disciplinary Committee. He is the director of the Prosecution Clinic at the University of Virginia School of law and is also a member of the Virginia Criminal Justice Conference, an organization that seeks to improve criminal justice in Virginia.