Deciding where to go to law school is an important first step in your professional journey. The University of Virginia School of Law offers students an unparalleled experience, giving them the tools to launch successful and fulfilling careers across the legal profession. 
The information below represents some of what we want you to know about UVA Law School, but there are intangibles the data can't fully capture, such as the depth of relationships among students, faculty and staff.  As you go through the application process, we encourage you to engage with the UVA Law community however you can, through in-person and virtual visits; by connecting with students, faculty, staff and alumni; by watching our videos and by following us on social media.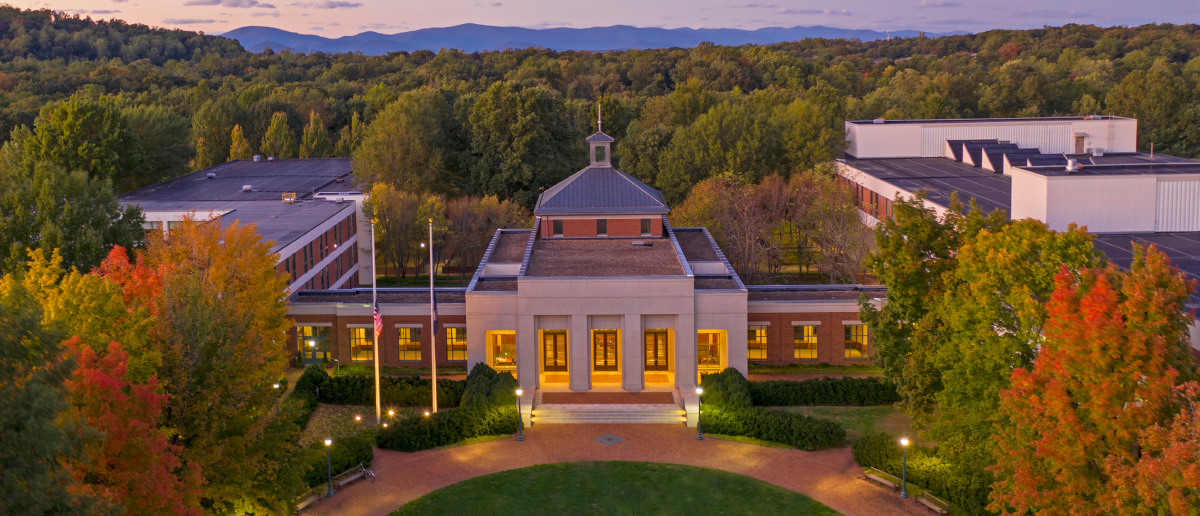 Student Characteristics and Admissions Data
The American Bar Association Standard 509 information reports contain basic information about admissions, curriculum, enrollment, financial aid, tuition and other required areas in an ABA-approved format. 
Class of 2025
Median LSAT: 171
25%-75% LSAT: 166-173
Median GPA: 3.94
25%-75% GPA: 3.69-3.99
Age Range: 19 to 34
315 students come from 38 states and the District of Columbia. The J.D. candidates also include citizens of China, India, South Korea, Egypt, Australia, the Czech Republic, Peru and Hungary.
50% women, 49% men, 1% nonbinary, transgender or gender-nonconforming
40% identify themselves as people of color (including people of Middle Eastern descent, who are counted as Caucasian by the American Bar Association)
16% self-identify as LGBT

---
Faculty and Intellectual Life
Student-Faculty Ratio: 6.2 to 1
Resident Faculty (full-time): 93
Other Faculty: 152 (adjuncts/visitors from practice, lecturers, etc.)
Data reported to the ABA for 2021-22
For five of the past six years, the Princeton Review rankings rated UVA Law School as No. 1 in Best Professors. These rankings are based on student surveys.
21 former U.S. Supreme Court clerks on the resident faculty
10 professors are members of the American Academy of Arts and Sciences, and 34 are members of the American Law Institute.
Reflecting the school's emphasis on the interdisciplinary study of law, 20 resident faculty members hold doctoral degrees in a variety of related fields, including economics, history, philosophy and psychology.

Academics and Study Environment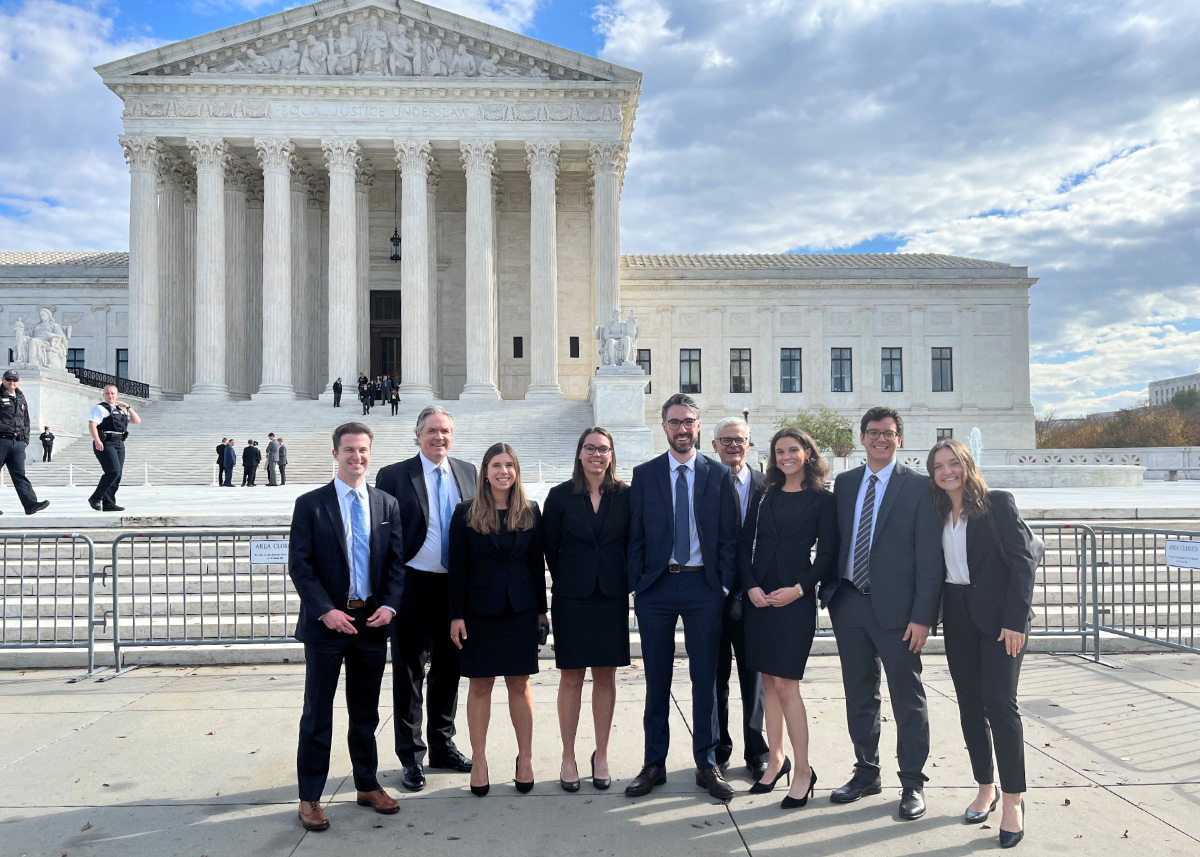 Members of the Supreme Court Litigation Clinic recently heard oral argument in their case, delivered by Professor Daniel Ortiz, at the court in November 2022.
Outcomes
We want to prepare students to successfully pursue any career path. The Law School's career development program is often described as a three-legged stool: private practice, clerkships and public service. UVA uniquely balances and shines in all three areas.
Private Sector
Salaries for the 214 students going into the private sector in the Class of 2021 reflect these outcomes:
75th percentile: $215,000
50th percentile: $215,000
25th percentile: $205,000
Virginia is No. 4 in the percentage of Class of 2021 graduates who went directly to firms of 500 or more attorneys or to federal clerkships.
No. 2 in the number of graduates leading the nation's top 100 firms, and No. 2 in employment outcomes in 2022, according to Above the Law.
No. 3 in the number of chief legal officers at the nation's top 500 companies, according to a 2019 survey by Chambers Associate. More
Public Service and Nonprofits
Four senators and two representatives who graduated from the Law School currently serve in the U.S. Congress. (No. 4 in J.D. graduates in the 116th Congress; More)
The Law School is traditionally highly represented in the U.S. government, including among U.S. attorneys, federal judges and state attorneys general and solicitors general. More
High-profile graduates have a history of public service: Alums include Robert F. Kennedy '51, Ted Kennedy '59, Robert Mueller '73, former Puerto Rico Gov. Luis Fortuño '85, former Homeland Security Secretary Janet Napolitano '83, former NAACP Legal Defense Fund President and Director-Counsel Elaine R. Jones '70, and numerous governors and state legislators.
Outside of government, alumni pursue a range of public interest and nonprofit careers.
Alumni have had notable careers in academia — UVA President Jim Ryan '92 is an alum, and Elizabeth Magill '95 served as UVA provost before being named president of the University of Pennsylvania. Napolitano also served as head of the University of California system. (See Educating Legal Scholars)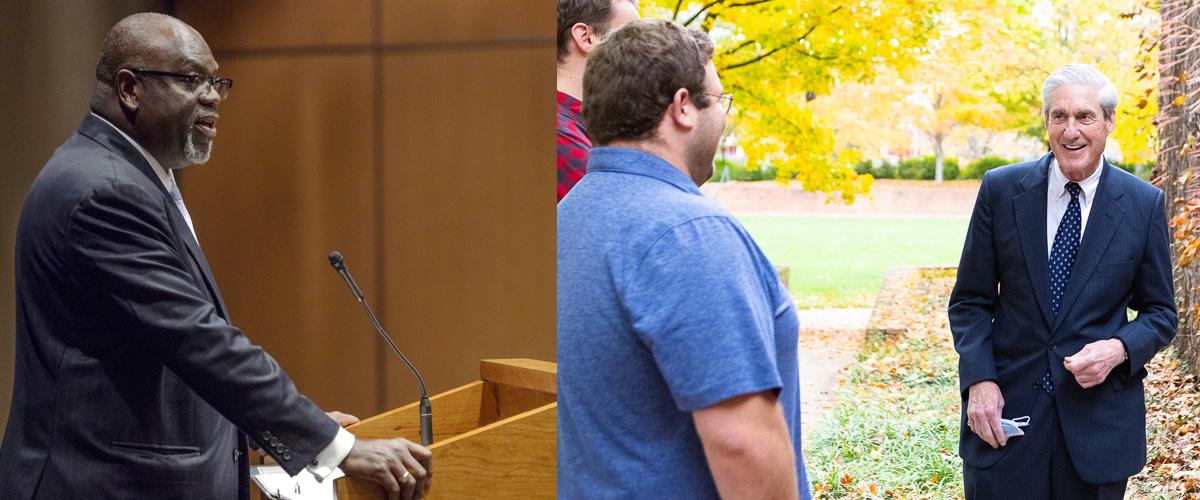 U.S. Judge Carlton Reeves '89 visited the Law School in 2019 to receive the Thomas Jefferson Foundation Medal in Law. Former FBI Director and Special Counsel Robert Mueller '73, also a Jefferson Medal recipient, participated in a course in 2021 and 2022 on the investigation into Russian interference with the 2016 election.
Clerkships and Courts
No. 4 in the percentage of graduates from the classes of 2018-21 going directly to federal clerkships after law school, according to ABA data.
No. 5 in placing clerks on the U.S. Supreme Court from 2007-2022.
Hundreds of alumni are judges, including at federal appellate courts, state supreme courts and a judge on the World Court.
---

The Student Experience 
Though data cannot fully capture our student experience, surveys and alumni giving rates show the high level of alumni satisfaction. Admitted students are given the opportunity to connect with students and alumni to learn more about student life and the alumni network.
898 J.D. students, 40 LL.M. students and 9 S.J.D. students are enrolled at the Law School (as of Oct. 5, 2022).
The Law School has been ranked No. 1 in Quality of Life for nine years by Princeton Review, which uses student surveys. 
The Law School has more than 70 student organizations, including 19 affinity groups, plus 10 academic journals. These organizations are leaders, along with centers and programs, in organizing hundreds of lectures, panels and other events at the Law School each year.
Public service is an important part of life at the Law School. 99 Class of 2022 graduates completed at least 75 hours of pro bono while in law school, completing the school's Pro Bono Challenge. During 2021-22, students logged 16,340 pro bono hours. 
Charlottesville, the Law School's hometown, is frequently rated highly for its livability and natural beauty. The Law School's Living in Charlottesville website captures what life in Charlottesville is like. Be sure to check out Student Favorites.
The University of Virginia has a strong tradition of student self-governance, and includes a student-run honor system and judiciary system.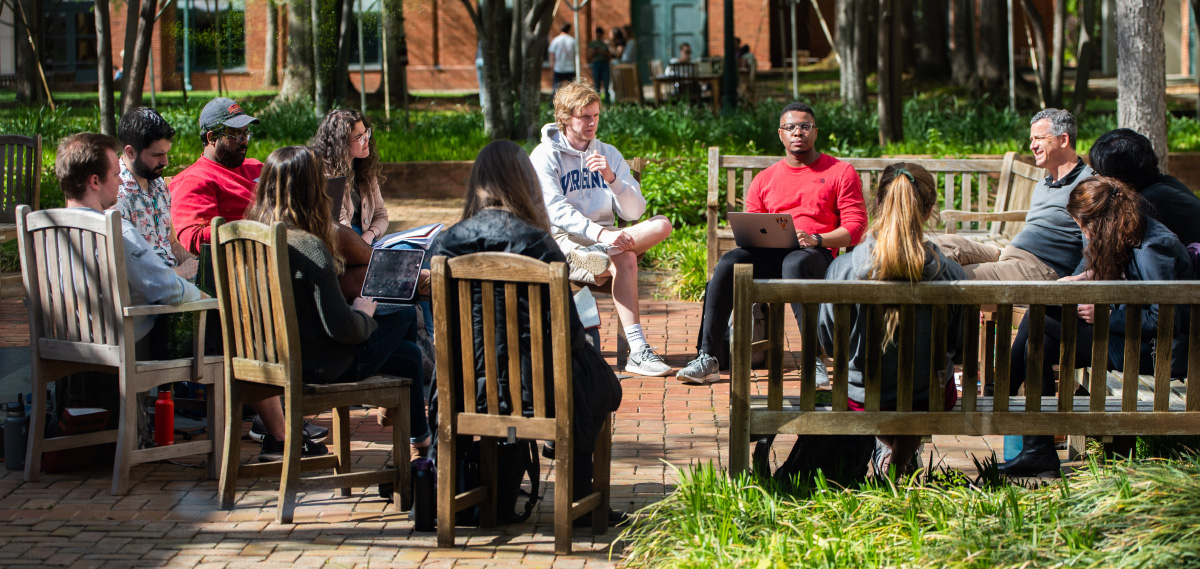 Alumni Satisfaction
Over the past 16 years, more than 46% of alumni have given back to the Law School, and the giving rate exceeded 50% for more than a decade.
UVA Law School was the subject of a longitudinal study of alumni satisfaction, conducted by social science and psychology expert and UVA Law professor John Monahan. The latest iteration revealed a 91% career and life satisfaction rate.
In the annual giving campaign that ended June 30, 2022, 8,153 alumni contributed $20.2 million — a four-year streak of $20 million or more in gifts.
Testimonials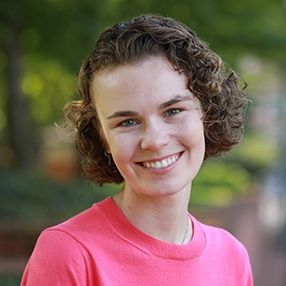 EMILY HOCKETT '22 graduated from New York University before attending UVA Law. She is now a Technology and Press Freedom Fellow at the Reporters Committee for Freedom of the Press in Washington, D.C.
"Law school can be rigorous and very challenging, but at UVA Law students achieve a unique balance: We learn a lot and get a great education, but we also care deeply about each other. At our best, we lift each other up, brighten each other's days and show up when it matters. I'm grateful to be a part of it."
---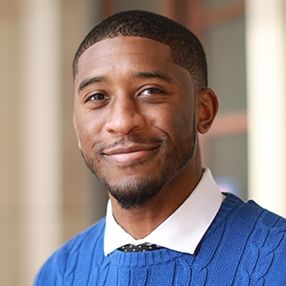 RAMBERT TYREE '22, who hails from Newport News, Virginia, attended UVA as an undergraduate before going to law school there. He is now an associate with McGuireWoods in Richmond, Virginia.
"Law school has broadened my perspective as to how the world works and the structures in our society that make the world go round. The insights I've garnered from my professors, other faculty and peers have taught me more about life than I ever could have expected when I began this journey three years ago." 
Read more about what recent graduates have to say
---

Resources and Support
We devote significant resources, supported by the fourth-largest law school endowment in the country, to financial and institutional support of students and graduates. This support comes in many forms:
Student Services
Public Service
$801,000 awarded in Virginia Public Service grants to 167 students working in public interest jobs in the summer of 2022, with additional funds supporting other summer fellowships.
A range of fellowship and postgraduate support for students working in public service in law school and beyond
Loan forgiveness: Graduates who enter qualifying employment within two years of graduation or within two years of completing a judicial clerkship are eligible to receive loan repayment assistance from the Law School. More
The Program in Law and Public Service provides a tailored curriculum and intensive training that prepares student fellows for public service careers.
In addition to advising students seeking postgraduate fellowships like the Skadden Fellowship, the Law School offers its own salaried Powell Fellowship in Legal Services and full-tuition scholarships for students pursuing a public service career.
The Public Service Center runs a program to connect students pursuing public service roles with mentoring and counseling opportunities.
Alumni Support and Endowment
Endowment: As of June 30, 2022, the market value of the endowments and quasi-endowments held for the benefit of the Law School was $828 million — the fourth-largest among law schools in the country.
The Law School has a robust alumni network of more than 20,000 graduates around the world. Students and graduates have access to the Law Alumni Connection tool to connect with alumni on similar career trajectories. (See Prominent Alumni)
---
Comparative Tools and Rankings
Information provided by the following nonprofit sources may prove helpful.
Rankings
Though rankings cannot capture much that is important about a school, and we recommend not relying on any single source, they can be useful in comparing data across schools.