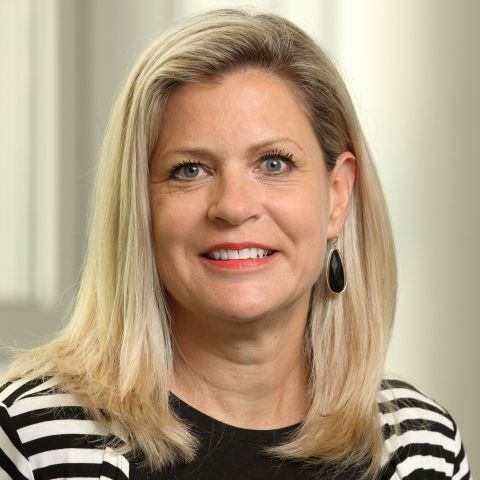 Kimberly Carpenter Emery
Assistant Dean for Pro Bono and Public Interest
Kimberly Emery has been the Law School's assistant dean for pro bono since 2004. Formerly, she was the assistant dean for public service and founder and director of the Mortimer Caplin Public Service Center. Emery coordinates pro bono programming for law students, advises students and graduates regarding pro bono opportunities, develops and fundraises for new service projects, and oversees the Law School's Pro Bono Challenge and volunteer recognition events and awards.
Pro bono projects coordinated by Emery include: the Hunton & Williams Pro Bono Partnership that allows law students to volunteer with attorneys from the firm's Richmond office to represent indigent clients in the areas of domestic violence/family law and immigration law; the Medical Legal Partnership (MLP), which is a collaborative effort among the Law School, the University of Virginia Children's Hospital, and the Legal Aid Justice Center; and the Civil Rights Litigation Pro Bono Clinic, a partnership between the Law School and the Legal Aid Justice Center to advance critical civil rights work in Virginia.
Student volunteers in the Pro Bono Clinic assist with both ongoing civil rights litigation and with the investigation and development of new litigation. Under Emery's direction, the Pro Bono Program administers pro bono opportunities for students while responding to the volunteer needs of community groups and other outside organizations such as prosecutors, public defenders, legal services, nonprofits, government agencies and private law firms providing pro bono services. The program administers several in-house pro bono projects, develops and coordinates a variety of ad-hoc pro bono opportunities, and assists in placing hundreds of students each year into winter and spring break pro bono projects.
Emery received her B.A. magna cum laude in 1986 from Carleton College. In 1991, she received her law degree from the Law School, where she was elected to the Order of the Coif. Prior to returning to Virginia in 1992 to develop its public service programming, Emery worked as a staff attorney at the Charlottesville law firm of Michie, Hamlett, Lowry, Rasmussen & Tweel. She is a member of the Virginia Bar and the Charlottesville-Albemarle Bar Association and serves as a member of the local Firms in Service Committee. Emery was a board member for the Legal Aid Justice Center for over 15 years and was recognized in 2000 as the organization's Volunteer of the Year. She continues to serve on the Advisory Council for the Legal Aid Justice Center.