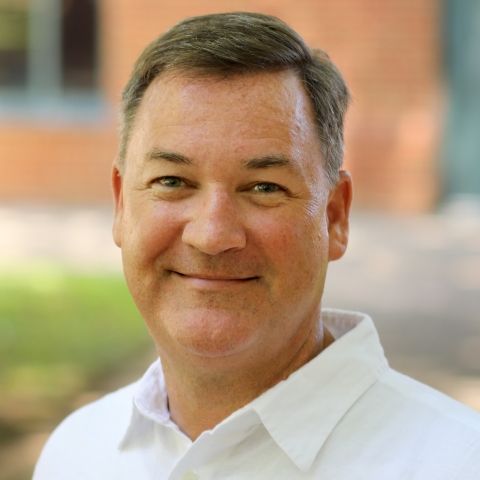 Scott Ballenger
Assistant Professor of Law, General Faculty
Director, Appellate Litigation Clinic
Scott Ballenger is director of the Appellate Litigation Clinic. After graduating from the Law School in 1996 he served as a law clerk for Judge J. Clifford Wallace of the Ninth U.S. Circuit Court of Appeals and for Justice Antonin Scalia. He also served as senior counsel to the assistant attorney general in the antitrust division of the Department of Justice, where he worked on the trial and briefing team for United States v. Microsoft. 
After leaving DOJ, Ballenger joined Latham & Watkins in Washington, D.C., where he spent 20 years as an associate and then a partner in the firm's Supreme Court and appellate practice. In private practice, Ballenger has argued three cases in the U.S. Supreme Court and dozens in the courts of appeals and trial courts across the country. He represented the Abigail Alliance for Better Access to Developmental Drugs in the case, Abigail Alliance v. von Eschenbach, that inspired "right to try" legislation across the country and in Congress. He has worked on a wide variety of other significant constitutional matters, including for the University of Michigan Law School in Grutter v. Bollinger, the University of Texas in Fisher v. University of Texas and Hastings Law School in Christian Legal Society v. Martinez. 
In other appellate matters, Ballenger represented one of the defendants in what the Second Circuit has called "the largest criminal tax case in American history," the prosecutions arising from KPMG's tax practice in the 1990s, and wrote the successful brief for Arthur Andersen in Arthur Andersen v. United States. He has represented clients such as Union Pacific, Apple, Oracle and Guitar Center in cases spanning the full range of antitrust law, and parties in several important intellectual property appeals, including Quanta v. LG Electronics and Prometheus v. Mayo. He also has represented Union Pacific in a wide range of appellate issues including federal preemption, civil forfeiture and a series of groundbreaking cases about the rights granted by the transcontinental railroad Acts in the 1860s and 1870s.
Ballenger also has represented the Humane Society of the United States for many years, in cases involving depictions of animal cruelty (United States v. Stevens), preemption (National Meat Association v. Harris) and the ability of states to prohibit the sale of the products of cruelty such as foie gras, shark fins and eggs from hens confined in battery cages.