Accolades: Student Wins Serpentine Society Honor
Faculty, Student Scholarship Recognized
The Serpentine Society, a University of Virginia alumni interest group, named Spencer Haydary '23 a 2022 John A. Herring Scholar, among other accolades for the Law School community.
The society awards two $5,000 scholarships annually to two undergraduate or graduate students who demonstrate leadership, citizenship and fellowship, and have actively supported the University's LGBTQ Center through volunteerism and advocacy.
Haydary is co-head Peer Advisor and a former president of Lambda Law Alliance.
Konnoth Named UVA Faculty Fellow in Ethics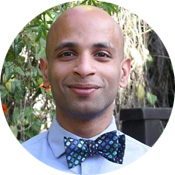 Professor Craig Konnoth was named the University of Virginia John T. Casteen III Faculty Fellow in Ethics.
Fellows are responsible for developing new courses or enhancing existing courses devoted to ethics, or integrating ethical analysis and reasoning into existing or new courses that address other topics.
Konnoth developed a course looking at how various actors make explicit and implicit ethical claims that rely on medical frameworks to achieve policy and legal change. Students examine areas ranging from abortion and LGBT rights to biological enhancement and criminal justice.
Konnoth is the Martha Lubin Karsh and Bruce A. Karsh Bicentennial Professor of Law, and is also researching bioethics in movement advocacy as a 2024 Greenwall Faculty Scholar.
Seven Faculty Among Most Cited
Seven faculty members cracked the top 75 in a new ranking of the most-cited law professors in the U.S. University of Chicago law professor Brian Leiter used an h-index, a metric for evaluating authors' cumulative scholarly impact, to rank professors who have Google Scholar pages. Professor John Monahan led all UVA Law faculty at No. 6, with an h-index of 93. Other professors on the list are Frederick Schauer, Richard Bonnie '69, Lawrence Solum, Naomi Cahn, Mitu Gulati and G. Edward White.
Livermore Places in Writing Competition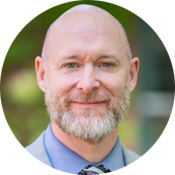 Professor Michael Livermore won second place in the Legal Priorities Project's Legal Priorities Writing Competition for his paper "Catastrophic Risk Review." The competition is in response to the Biden administration tasking the Office of Management and Budget with "producing a set of recommendations for improving and modernizing regulatory review." The paper proposes a review process that would examine catastrophic risks and potential government responses through a cost-benefit lens.
Livermore directs the school's Program in Law, Communities and the Environment, or PLACE.
Clinic Joins FOIA Effort
The First Amendment Clinic partnered with the Virginia Press Association to establish the VPA Freedom of Information Act Hotline, dedicated to answering questions from journalists at VPA-member publications. Much of the additional assistance will be contingent on the nature of individual cases and overall docket of cases the clinic has at the time, lecturer Ian Kalish, who teaches the clinic, said in a July 27 press release. The clinic will also track the issues reporters encounter in their localities for VPA and will provide FOIA training to journalists.
Virginia Press Association, UVA School of Law First Amendment Clinic partner on enahnced VPA FOIA Hotline, a free benefit to VPA members. https://t.co/lu8uWPi2UM pic.twitter.com/nPmRnZU9oA

— Virginia Press Association (@va_press_assoc) July 28, 2022
Grad Wins Animal Law Competition
Emily Marsteller '22 won UVA Law's Bob Barker Prize in Animal Law, Ethics and Rights Student Writing Competition for her paper "Commodifying Vulnerability and Love: Puppy Mills as a Breach of Ethical Duty." The Animal Law Program competition is designed to encourage students interested in areas of animal law, rights or ethics to engage in scholarly endeavors.
Goluboff, Ryan Make 'Power List'
Dean Risa Goluboff and UVA President Jim Ryan '92 were listed in Virginia Business magazine's "Virginia 500: The 2022 Power List." The list, announced Aug. 29, includes statewide leaders in 20 categories. Goluboff was named among leaders in law, and Ryan among leaders in education.
Goluboff is the Arnold H. Leon Professor of Law and a professor of history. Ryan is the George M. Kaufman Presidential Professor, and a professor of law and education, as well as a former Law School vice dean.
Founded in 1819, the University of Virginia School of Law is the second-oldest continuously operating law school in the nation. Consistently ranked among the top law schools, Virginia is a world-renowned training ground for distinguished lawyers and public servants, instilling in them a commitment to leadership, integrity and community service.