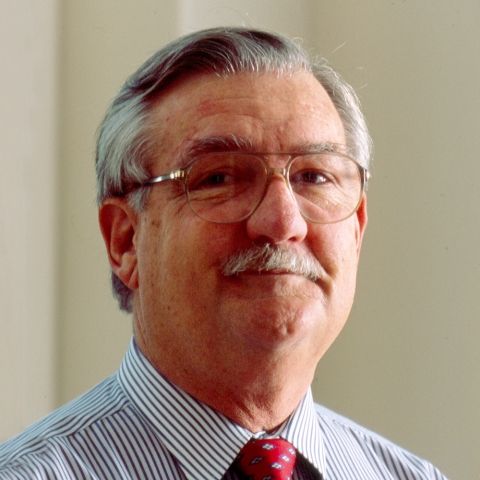 Kent Sinclair joined the law faculty in 1983 after seven years as U.S. magistrate judge for the Southern District of New York. He retired in 2018 after a career teaching civil procedure, Virginia procedure, evidence, pretrial litigation, motions practice and appellate practice. Sinclair directed the trial advocacy and clinical programs at the Law School, and was the founding director of the Virginia Judicial Institute, an educational program for state trial judges. Since 1984, he has been the reporter of decisions for the Virginia Supreme Court and, from 1986-94, a consultant to the Virginia attorney general on ethics, evidence and trial skills.
As a law student, Sinclair was chief notes and comments editor for the California Law Review, moot court champion, and first-place winner in the national copyright article competition sponsored by the American Society of Composers, Authors, and Publishers. He clerked for Chief Judge James R. Browning of the U.S. Court of Appeals for the Ninth Circuit before joining the New York firm of Shearman & Sterling. He has also had adjunct teaching posts at Fordham University Law School and Practising Law Institute in New York, the Federal Judicial Center in Washington, D.C., and the American Law Institute in Philadelphia.
Sinclair has been president of the National Council of U.S. Magistrates, chair of the Federal Rules of Civil Procedure Revision Project for the Administrative Office of the U.S. Courts, and president of the National Conference of Special Jurisdiction Judges. He is a member of the American Law Institute and, from 1986 to 1992, was a member of the Virginia State Bar/Virginia Bar Association task force on alternative dispute resolution. He serves on the Board of Governors of the Boyd-Graves Conference on Virginia Procedure and on the Supreme Court of Virginia's advisory committee on rules of practice and procedure. He has been a member of the Board of Governors of the Virginia Bar Association Litigation Section and a reporter for the VBA's Appellate Court Structure Project since 1993.