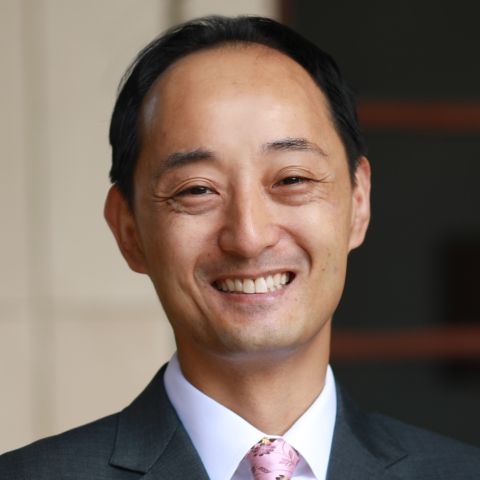 David S. Law
E. James Kelly, Jr., Class of 1965 Research Professor of Law
Professor of Politics (by courtesy)
Affiliated Faculty, UVA East Asia Center
David Law is an internationally recognized expert in the comparative study of public law and courts, a pioneer in the application of empirical social science methods to the study of legal texts, and one of the most cited law and social science scholars in the country. His scholarship combines qualitative fieldwork on foreign judicial and constitutional systems, quantitative analysis of constitutions and treaties, and regional expertise on Asia.
Law's work has been featured in a variety of media around the world, including the New York Times, Harper's Magazine, the International Herald Tribune, the Globe and Mail (Canada), the Asahi Shimbun (Japan) and the Chosun Ilbo (Korea), and has been translated into Chinese, Japanese, Spanish, Romanian and Persian. He is the author of "The Japanese Supreme Court and Judicial Review," published in Japanese by Gendaijinbunsha, the co-author (with Mila Versteeg) of "Constituciones Aparentes," published in Spanish by Universidad Externado de Colombia, and the editor of "Constitutionalism in Context," forthcoming with Cambridge University Press. Other projects include "The Oxford Handbook of Constitutional Law in Asia" (for Oxford University Press), "Research Methods in Constitutional Law: A Handbook" (for Edward Elgar Publishing) and a new book series titled "Judicial Systems of the World" for Oxford University Press. 
Before joining the Virginia faculty, Law held the Sir Y.K. Pao Chair in Public Law at the University of Hong Kong and served on the faculties of the University of California, Irvine and Washington University in St. Louis, where he was the Charles Nagel Chair of Constitutional Law and Political Science. He has also taught at the University of California, San Diego (in the political science department); the University of San Diego; Keio University (as a Hitachi Fellow); National Taiwan University (as a Fulbright Scholar); Seoul National University; Universidad Externado de Colombia; Georgetown University Law Center; and Princeton University (as the Martin and Kathleen Crane Fellow in Law and Public Affairs). He has served as a U.N. consultant on legal and political reform in Yemen and provided training sponsored by the U.S. State Department to Burmese lawmakers on constitutional reform.
Law earned his B.A. in public policy and his M.A. and Ph.D. in political science from Stanford University, his J.D. from Harvard Law School, and his B.C.L. in European and Comparative Law from the University of Oxford. He clerked for Judge Stephen Reinhardt of the U.S. Court of Appeals for the Ninth Circuit and practiced law at Munger Tolles and Olson in Los Angeles before entering academia. Born and raised in western Canada, he is a native Mandarin speaker.