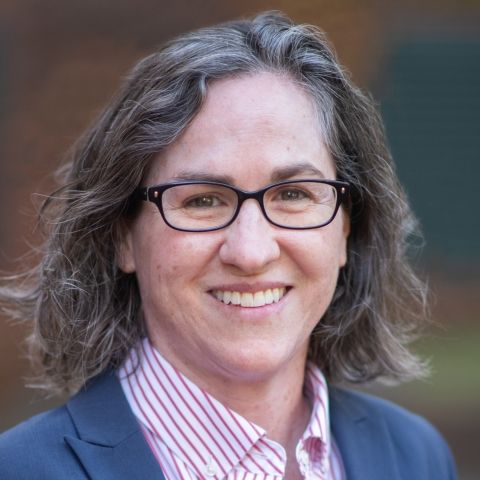 Ashley S. Deeks
Class of 1948 Professor of Scholarly Research in Law
Senior Fellow, Miller Center
Ashley Deeks joined the Law School in 2012 as an associate professor of law after two years as an academic fellow at Columbia Law School. Her primary research and teaching interests are in the areas of international law, national security, intelligence and the laws of war. She has written articles on the use of force, executive power, secret treaties, the intersection of national security and international law, and the laws of armed conflict. She is a member of the State Department's Advisory Committee on International Law and the American Law Institute, and she serves as a contributing editor to the Lawfare blog. Deeks also recently served as White House associate counsel and deputy legal adviser to the National Security Council while on leave from the Law School. She is a senior fellow at the Lieber Institute for Law and Land Warfare, and a faculty senior fellow at the Miller Center.
Before joining Columbia in 2010, she served as the assistant legal adviser for political-military affairs in the U.S. State Department's Office of the Legal Adviser, where she worked on issues related to the law of armed conflict, the use of force, conventional weapons, and the legal framework for the conflict with al-Qaida. She also provided advice on intelligence issues. In previous positions at the State Department, Deeks advised on international law enforcement, extradition and diplomatic property questions. In 2005, she served as the embassy legal adviser at the U.S. Embassy in Baghdad, during Iraq's constitutional negotiations. Deeks was a 2007-08 Council on Foreign Relations international affairs fellow and a visiting fellow in residence at the Center for Strategic and International Studies.
Deeks received her J.D. with honors from the University of Chicago Law School, where she was elected to the Order of the Coif and served as comment editor on the Law Review. After graduation, she clerked for Judge Edward R. Becker of the U.S. Court of Appeals for the Third Circuit.